Heavenly Pasta With Pesto!
Rita1652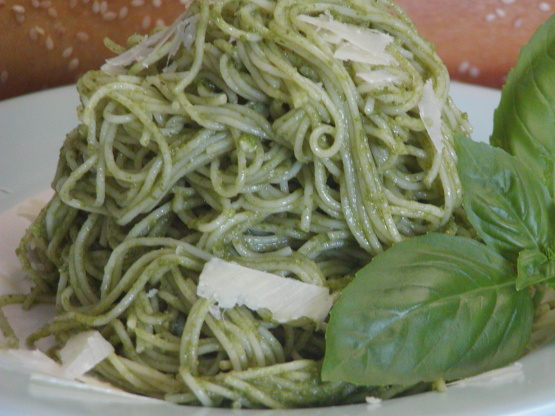 Angel Hair and Pesto. This is one of my summer favorites!Fresh pesto out of the garden, garlic, nuts, and cheese. Just tooo good! How can something taste this good and be good for you? Enjoy this hot or cold.
Put into a food processor with metal blade first 4 ingredients, Pulse to blend.
Slowly add oil through feed tube pulsing to make a nice paste.
Toss into cooked pasta.