Elmotoo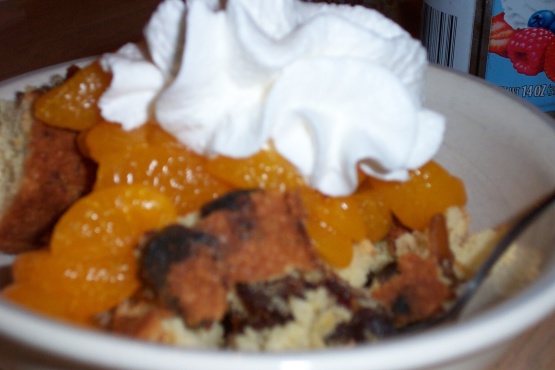 This is posted for the ZWT 2006. I have not tried this and it is compliments of epicurean.com

ZOWIE!! I've never seen a cake go so fast!! I made it last night & my 6yo finished it for breakfast!! This is simple, fast, easy & can be topped to everyone's personal tastes. What more could you ask for? I did leave out the nuts although THE PICKY ONE didn't eat it anyway (6yo ate it for her, lol). We put canned, drained mandarin oranges on top, lol & it was fabulous. I think strawberries would go wonderfully. I'm not sure what step 8 means - looks dry on top after baking or is dry all the way through? The dates keep it from getting too dry. It's a NICE cake. And no butter so it's not too fatty & rich. Perfect for summer. Thanks for posting this recipe!!
Preheat oven to 350 degrees.
Mix eggs and sugar, stir till very thick.
Add dry ingredients until smooth.
Add dates, vanilla and nuts.
Mix till blended.
Place in a greased cake pan.
Bake approximatly 30 minutes.
Cake should be very dry.
Crumble cake onto a platter and place fruit on top with whip cream.
Or other favorite fruits of your choice.