MsBindy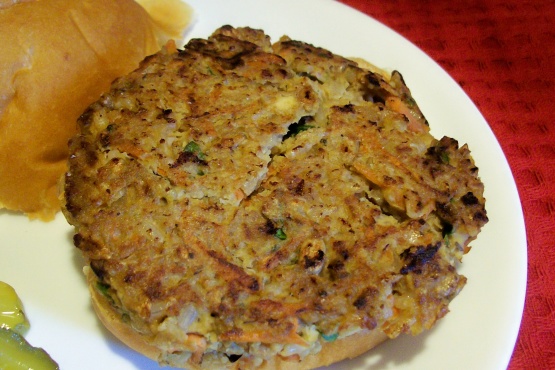 I am always looking for a recipe for good veggie burgers. So when I saw this recipe in Light and Tasty I knew I had to post it here and put it in my to try pile.

Really good burgers, the thyme and sunflower seeds give them a unique flavor. I had a hard time getting them to hold together. I think I might try adding a little flour and fresh garlic next time and also make the patties a smaller. Thanks for posting the recipe.
In a large bowl, combine the first 8 ingredients.
In a food processor combine the egg, egg white and garbanzo beans; cover and process until smooth.
Stir into rice mixture.
Shape into 6 patties.
In a nonstick skillet coated with nonstick cooking spray, cook patties in oil 5-6 minutes on each side or until crisp.
Serve on buns with lettuce, tomato, and onion.