Heavenly Chocolate Ganache
flower7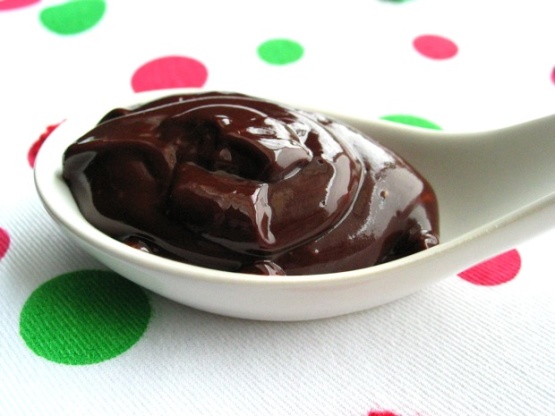 Good on top of everything! We use it to top cheesecakes, chocolate covered pretzels and marshmallows, and melt it down to make fondue. My daughter Dani eats spoonfuls right out of the container.

Fantastic! I didn't get the chocolate chopped up quite small enough so when I added the cream it didn't all melt. I just stuck the bowl of partially melted chocolate and cream into the microwave for 20 seconds and that took care of it. I used fairly strong chocolate (half Ghirardelli semi-sweet and half Guatemalan 70% dark), which made this super decadent and rich. Thanks so much for sharing!
8

ounces semisweet chocolate, chopped
1⁄2 cup heavy cream
Scald cream, pour over chocolate.
Let sit 1-2 minutes, stir gently until chocolate is melted and glossy.