Heavenly Baked Sweet Potato

A secret family recipe! We never measured this when we make it, so the measurements are a guestimate. Alter them to suit your own tastes! Guaranteed to get you rave reviews!
Directions
Bake sweet potato in 350 degree over for about an hour, or until tender.
To serve, slice open down the middle, add butter, brown sugar, pecans and drizzle with honey.
Most Helpful
All I could find were huge sweet potatoes at the store but that was fine. I baked it and then cut off a serving sized piece. Peeled it easily so I wouldn't waste any of the tasty toppings. I used the Splenda brown sugar and margarine to shave off a few calories and this made an ordinary lunch seem elegant! I made this for Best of Tag.

This is a really nice way to do sweet potatoes. It was just a tad bit too sweet for our tastes. However, everyone is different and I know others would absolutely love that extra bit of sweetness! I think I'll do it again, but with a lot less of the brown sugar and honey. Thanks!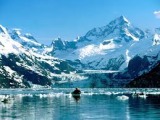 You can't get any better than this for a baked sweet potato - even though I cheated and microwaved my potatoes instead of baking them. The flavors are wonderful and not overly sweet. My daughter and I loved our potatoes that I served along side roasted chicken. I guesstimated the measurements as it is the combination that makes this recipe work so it is so nice to be able to adjust to each person's needs (like my DD who loves things a bit sweeter than me). All around nice recipe! Made for the Best of 2010 Tag game.