Nimz1466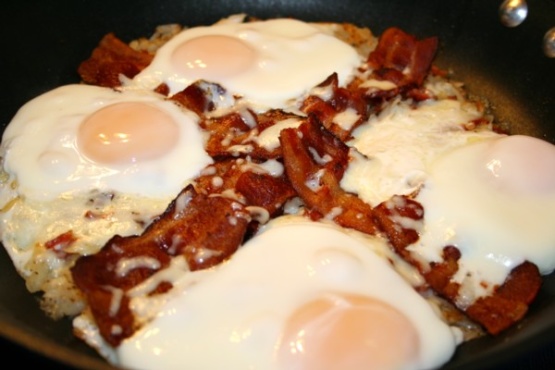 This recipe is from "Busy Woman's Cookbook". Authored by Sharon and Gene McFall.
Cook bacon until crisp. Drain and reserve 2 tablespoons of drippings in skillet. Set bacon aside.
Cook frozen hash brown potatoes in reserved drippings until golden.
Crumble 2 slices of bacon and stir into potatoes.
Sprinkle with cheese atop potatoes.
Place remaining 4 slices of bacon in an "X" atop cheese.
Carefully break one egg into each triangle formed by bacon.
Cover and cook over medium heat until eggs are set.