Heather's Baked Caramel Corn
Prep 15 mins
Cook 30 mins

Air popped popcorn lightly coated in caramel. Ready to eat in less than an hour!! Also good with pecans or almonds, add at Instruction #2
Directions
Preheat oven to 250 and coat roaster pan with butter or cooking spray - I use a non-stick roaster, which is just perfect for this recipe.
Pop popcorn right into roaster pan.
Over medium heat (don't go any higher or it might burn - I set my burner at 4.5 on a 9 scale), combine butter, brown sugar, splenda, karo syrup and salt.
Bring to a boil - Boil for 5 minutes without stirring.
Remove from heat and stir in vanilla and baking soda.
Working quickly, dump caramel mixture onto popcorn and stir until well distributed.
Bake for 30 minutes stirring once after 15 minutes to even out the caramel making sure that all pieces are coated nicely.
If you like, cool popcorn on parchment paper, especially if you aren't using a non-stick pan - I just leave mine in the non-stick roaster, stirring every once in awhile until completely cool.
Store in covered tupperware dish - if you have any leftover!
Most Helpful
This recipe made it into our Book #242923! 08/06/09 - Yummy! I used two large bags of Orville Reddenbacher ultimate butter popcorn which yeilded about 10 cups of popped corn. I didn't double the recipe for the caramel as I wanted to achieve a mixture of buttered and carameled popcorn as caramel is very very sweet. This was the perfect balance for us and worked wonderfully. The directions are spot on and the finished product came off splendidly. It is important to let this cool down for an hour or to to allow the caramel time to set up and give a nice crunch to the popcorn (although it smells so good, this is somewhat difficult to achieve, lol). Thanks for a great keeper recipe. :)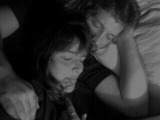 Wonderful stuff here. I have a similar recipe - recipe#385806 just using a different type of corn kernel. I did use one large bag of microwave popcorn which gave me 12 cups, but kept to your listed ingredient amounts. It didn't cover the entire kernel..but good enough. Thanks for this great alternative to carmel corn the oldfashioned way.:-) Made for SweetTraditions.~
Great recipe! Couldn't believe how simple and tasty this was! I agree with the reviewer who said they made this three times in three days. With Halloween coming up, I believe I will be following in their footsteps!