Hearty Turkey Chili from Weight Watchers
Bobbin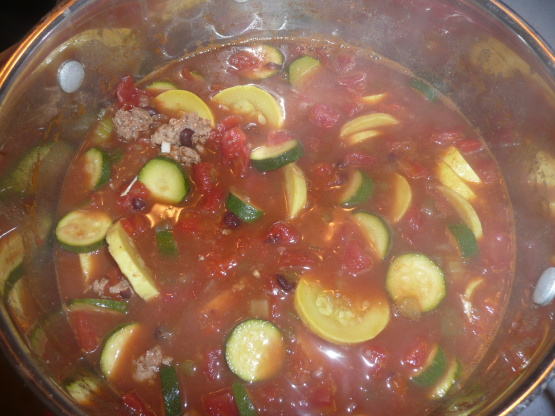 I got this from a WW leader and my husband and I love it. It is full of veggies and very filling. It makes 20 1 cup servings at 1 point each. We make a big pot on Sundays to have for lunch, snacks, or dinner throughout the week.
1. Brown the turkey, onion, and garlic in a large soup pot.
2. Add the remaining ingredients. Bring to a simmer.
3. Continue simmering until vegetables are tender (about 30 minutes).