This soup tastes even better the next day, adjust the chili flakes to suit heat level or you may omit, for best flavor make certain to lightly brown the ground beef --- this soup freezes excellent without the addition of cooked pasta.
Directions
Cook the ground beef in a pot with onion until no longer pink; drain fat.
Add in garlic, basil, oregano and chili flakes; cook stirring over medium-high heat until lightly browned (about 8 minutes).
Add in chili powder and stir for 1 minute.
Stir in tomato soup, whole tomatoes with juice, water, and diced carrot; bring to a boil over medium-high heat breaking up the tomatoes slightly with a fork.
Reduce heat to low, partially cover and simmer for about 30 minutes stirring occasionally.
After 30 minutes of simmering add in the kidney beans, whole or cut green beans and seasoned salt; simmer for another 15-20 minutes seasoning with black pepper about halfway through cooking.
Mix in the cooked pasta until heated through.
Ladle into bowls and sprinkle freshly grated Parmesan cheese on top.
Most Helpful
Great, hearty soup! Loved this...it will be made many more times in my household and is so quick and easy to throw together. Only a few changes: added 1/2 a small can of tomato paste because I tend to like a more tomato-ey flavor in my soup and subbed diced potatoes for the pasta. Also used a drained can of carrots and peas instead of fresh carrots and added 1 can of beef broth for additional flavor. I think this soup allows for a lot of improvising & using whatever you have on hand or left over in your fridge...great stuff, a must try recipe. Thanks, Kitten, for another winner!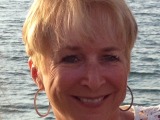 This soup is so good! My DH who is a bit picky when it comes to soup also enjoyed it. I only used about half of the red pepper flakes, beef broth for the water, a can of sliced carrots, and small macaroni noodles. The ingredients I usually have on hand so this is a quick and easy soup for me to make. Even better the next day! Thank you Kitten for posting this recipe.

This is very good. I used home frozen tomatoes. I also used beef stock instead of water. I will definately make this again!