Boomette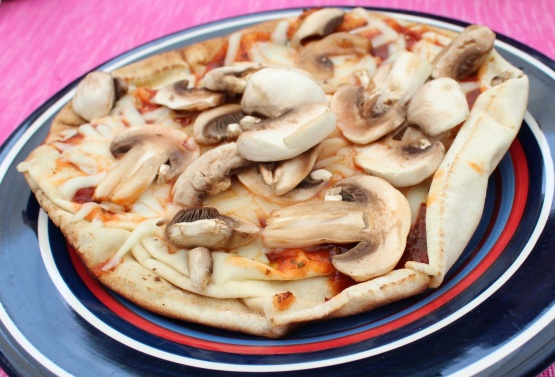 To top off whole wheat pizza dough, or rotini/fusilli pasta noodles. (Note for dieters: If you're adding 1/2 cup of shredded cheese, it's only going to add about 100-120 calories to the entire sauce, and 10g. of fat. That's actually pretty low once divided amongst the pizza.)
1⁄2 cup tomato sauce (Hunt's Original is best in this situation)
1⁄2 teaspoon brown sugar

1

teaspoon salt substitute (My mother always has "NoSalt" around the kitchen)
1⁄4-1⁄2 teaspoon pepper (more pepper for a spicier paste)
1⁄2 teaspoon oregano (too much and the sauce tastes minty)
1⁄2-1 teaspoon basil (french basil is best)
1⁄4 teaspoon garlic powder (optional)
1⁄2 teaspoon parsley, ground (optional)

1

ounce cheddar cheese, shredded (about 1/4 cup) (optional)
Place Tomato Sauce in saucepan, stir on medium heat.
Add brown sugar, salt, pepper, oregano, and optional garlic powder. Stir for another 3-5 minutes, then remove from stove top. (For cheese users: You may add the shredded cheese in while sauce is simmering on stove for a hidden cheesy taste, recommended when using sauce for pasta. If you would rather have a cheese layer on your pizza, wait until spreading the sauce, and then sprinkle over top.).
Spread it on your pizza dough, mix it in your pasta, or save it in the refridgerator for later. Enjoy!