Hearty Leek & Potato Soup
BarbryT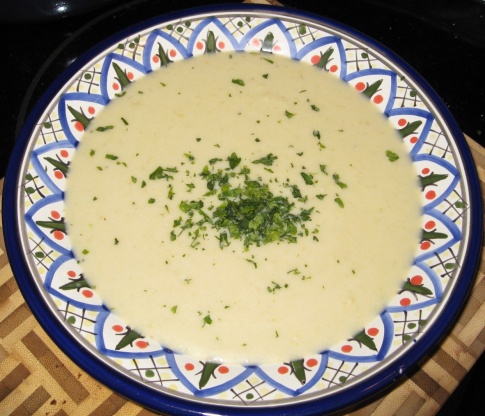 A one pot recipe for a yummy, hearty soup that is a meal in itself, great with crusty bread. Simple to make.
Peel and chop the potatoes into half inch cubes.
Wash and chop the leeks, celery and scallions. They don't have to be chopped finely but not too chunky. Mince or finely chop the garlic.
In a large saucepan, melt the butter and add all of the vegetables. Over a medium heat, stir until the veg is coated in butter, then put the lid on and leave to sweat for ten minutes, stirring occasionally, until the butter is absorbed.
Add the stock, season, and simmer for 20 minutes or until the potatoes are good and soft.
Remove from the heat and blend thoroughly. Add the cream and stir well.
You can either then put back onto the heat until steaming hot (do not let it boil) and serve, or cool and reheat later, or freeze.