Bev I Am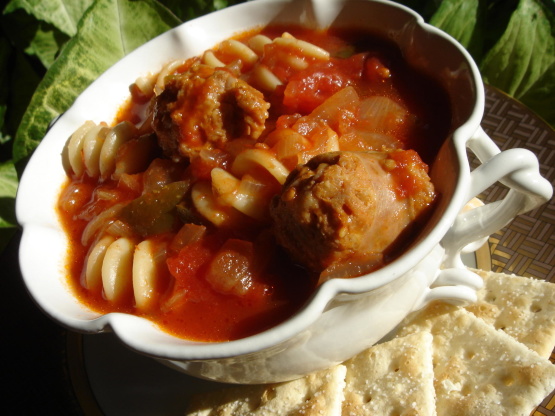 This is a quick and easy soup from Pillsbury Easy and Elegant. Kids love it.

This was soooo good and very easily turned into a gluten free soup by using rice pasta noodles. This will see to many repeats over the winter months.
In Dutch oven, brown sausage, green pepper, and onion. Drain.
Stir in remaining ingredients except macaroni and cheese. Cover. Simmer 15 minutes.
Stir in macaroni. Cover and simmer 10 to 12 minutes, until macaroni is tender.
Top individual servings with cheese.