Prep 10 mins
Cook 30 mins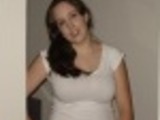 My husband and I love this soup. I used potatoes instead of beans. This was also found on kraftfoods.com
Directions
HEAT oil in large saucepan on medium-high heat. Add chicken and onion; cook and stir 8 minute or until chicken is cooked through.
STIR in flour. Add beans, broth and salad dressing mix; mix well. Bring to boil.
REDUCE heat to low; cover. Simmer 20 min., stirring occasionally.
Most Helpful
Very good and easy! There is a minor problem in the ingredients - the size of the salad dressing mix -- I used two .75 oz pkg. Thanks for sharing!
Made this over the weekend and really enjoyed it. I also used rice in this. Very easy and tasty soup. Thanks for posting. Made for 123 wonders.
This was really good and easy to make. I had cooked chicken in my freezer so that made it even quicker to make for lunch today. I used the potatoes instead of beans. I also didn't add the flour as I added some noodles. This had a next flavor to it. Will be making again.