Parsley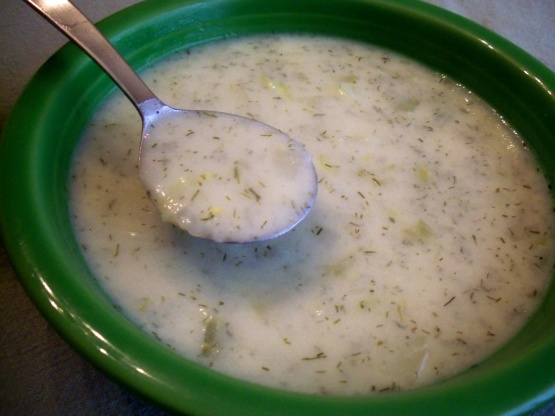 A thick and hearty cabbage/potato soup which is just perfect for those cold winter nights.

Very good, and very easy! I knew it was a hit when my husband said "Next time we make this..." and suggested adding carrots for color. We didn't have dill, but it was delicious anyway. We'll definitely make this one again.
Melt butter in saucepan over medium heat.
Add onion, celery, cabbage, salt, and pepper.
Partly cover and cook for 10 minutes over a low heat.
Add potatoes, chicken stock, and dill.
Bring to a boil while stirring periodically.
Boil, partly covered, for 20 minutes.
Mix the flour with the sour cream in a bowl.
Add 1/2 cup of the hot soup stock to bowl, mix well, and pour into soup.
Mix well and serve.