Hearty Breakfast Casserole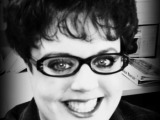 I am not sure where this recipe originally came from. It is the best breakfast casserole I have ever tried. I usually cook the sausage the night before and mix it with the cheeses and other ingredients so I have less work that morning. Be sure to put the hash browns in the frig the night before, as well, so they will be thawed.
Directions
Preheat oven to 450 degrees.
In a medium bowl, combine the potatoes, cheddar cheese and oil.
Mix well.
Press mixture into a 9X13 dish.
Bake for 30 minutes until golden brown; remove from oven.
Reduce heat to 350 degrees.
In a large bowl, combine 1 tbsp parsley with the remaining ingredients except the tomato slices; mix well.
Pour over potato crust.
Bake for 25 minutes or until the eggs are set.
Place the tomato slices over the casserole and top with remaining parsley.
Bake 5 to 7 minutes longer.
Most Helpful
This stuff was awesome!! It could maybe have used a little more milk and egg, but either way, I'll be making it again! I added about a half cup each of chopped onion and green pepper as well and then we served it with salsa. Mmmmmmmm!!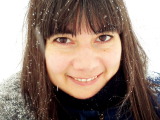 DELICIOUS! Thank you for submitting this recipe. I was looking for a breakfast casserole without bread & this one sure hit a home run. I have made this several times already & everyone has asked for the recipe. This is definately a keeper & a new family favorite.
Tried this out to serve at a brunch for 60. It was delicious and got rave reviews!!!<br/>I took Swan's advice the first time I made it. Awesome! Thank you Miss V for submitting this great recipe!