Bergy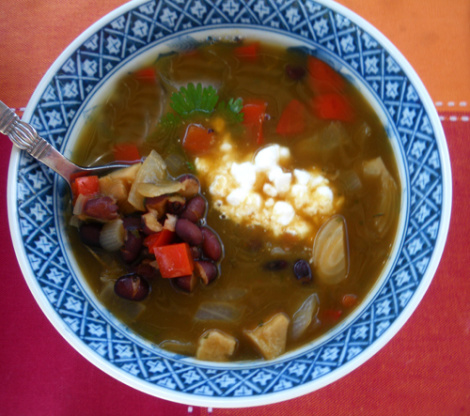 Quick and easy. Goes nice with some warm flour tortillas.
In a large pan, saute onion and garlic in olive oil.
Stir in oregano, thyme, cumin, and cayenne; cook 1 minute.
Puree 1/2 of the black beans in a blender.
Add puree, remaining beans, and broth to pan.
Simmer for 15 minutes.
Garnish with cilantro or parsley.