Hearty Beef and Barley Stew
KGCOOK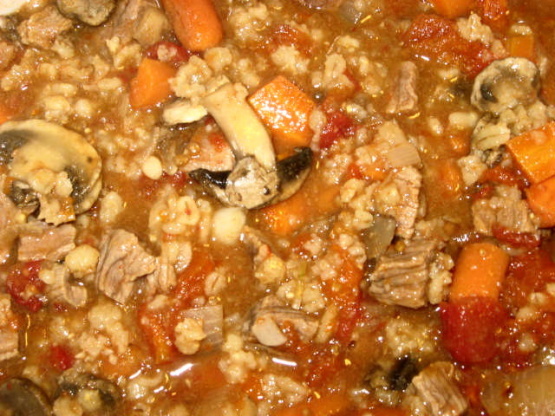 I have made this recipe out of my crock pot book many times, "Rival Crock Pot, Slow cooker Favoites". My husband says it's his favorite.
In crock pot layer carrots, mushrooms, and beef.
Combine soup mix, broth, Worcestershire, tomatoes, water, and barley, pour over beef.
Cover and cook on LOW for 8 to 10 hours or on HIGH for 4 to 6 hours.
Stir in peas and cook, covered 5 minutes or until heated through.
Season if desired with salt and pepper.
I serve this with a crusty bread.