Annacia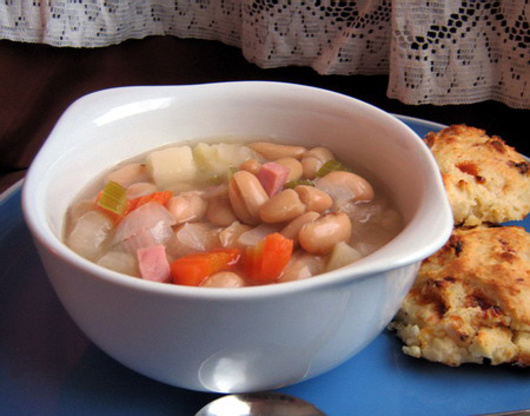 I could eat soup everyday when it's cold outside. I love it and this one rates right up there!

I went right by the recipe and I'm truly very sorry to say that both dh and I found this soup "needing something". I added salt, garlic powder and Italian herbs to my bowl of finished soup and that helped some but we feel that it would benefit from seasonings being cooked into the soup from the start. The potato and other veggies were well cooked and tender.
In a 6 quart soup pot, combine all ingredients over medium-high heat and bring to a boil.
Reduce heat to low, cover and simmer for 45-50 minutes or until potatoes are fork tender.