Hearts of Romaine With Blue Cheese Dijon Dressing
Hey Jude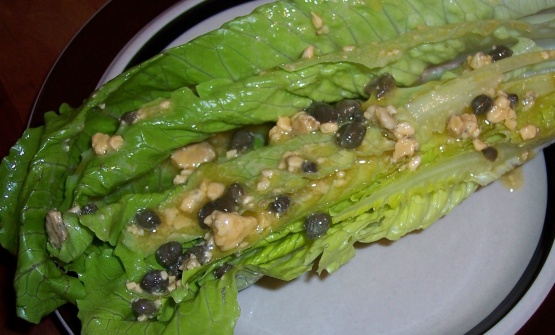 Presented By: Belinda Ellis, White Lily Foods

This was so delicious. I left out the capers and pecans because I didn't have any. Served it on grilled romaine. I think capers would add a nice salty bite, but I'm not sure pecans would do anything to make it better. It's a really good non-creamy blue cheese dressing.
Mix vinegar and mustard in bowl.
Gradually mix in oil.
Add cheese and capers.
Season with salt and pepper to taste.
Place 1/4 head romaine on each plate.
Sprinkle with pecans.
Spoon dressing over and serve.