Rita1652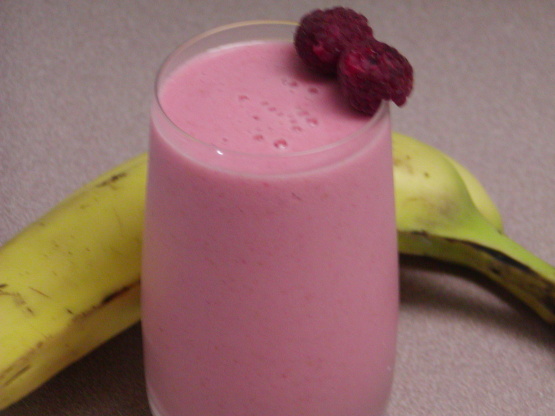 This smoothie is courtesy of the American Heart Association, Enjoy.

Wonderful ! I am having some dental work done and did a Smoothie search. Thanks for the keeper Barb.
1

(6 ounce) cartonyour favorite yogurt

1

bananas or 1 fruit
1⁄3 cup cranberry-raspberry juice

1

tablespoon soy powder
1⁄2 cup crushed ice (MORE ICE if you want it thicker)
Add ice to blender with juice.
Add remaining ingredients and blend until thick, ENJOY.