Heart Healthy Pumpkin and Raisin Cookies
844302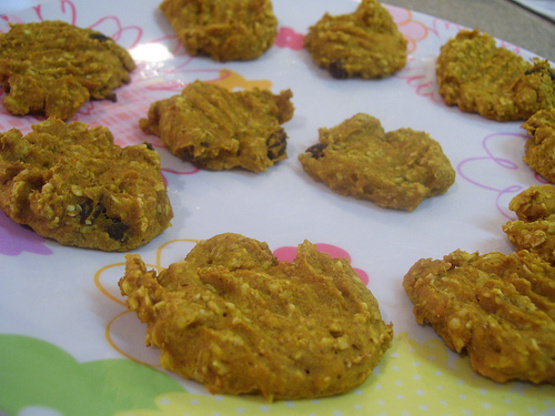 A lightly sweet cookie that happens to be vegan! Raisins are the perfect companion to these dense and chewy pumpkin cookies!

I loved these! A nice, biscuit-like cookie. I used skim milk and Splenda. I didn't have any raisins on hand, but they were great anyway! Thanks for sharing! :-)
Preheat oven to 375 degrees.
In a large bowl, mix all of your ingredients until incorporated.
Spray a pan with PAM and scoop about 1 tbs of the pumpkin mixture onto pan.
Press cookies flat with a fork.
Bake in the oven for 12 minutes or until done.