Heart-Healthy Oven "fried" Fish
Prep 10 mins
Cook 15 mins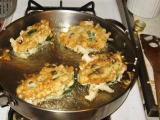 This recipe came from a "heart-healthy" class that my wife and I attended a few years back. The recipe was offered by professional dietitians who didn't seem too radical in their approach to cooking. In other words, they didn't hesitate to add small amounts of herbs, spices, etc., which would make the dishes tasteful, such as the celery salt in this recipe. Enjoy this one!
4 (4 ounce) fish fillets
cooking spray
3 tablespoons seasoned bread crumbs
3 tablespoons cornmeal
1⁄4 teaspoon celery salt
1⁄8 teaspoon ground red pepper
1 tablespoon canola oil or 1 tablespoon peanut oil
1 egg white, slightly beaten
1⁄2 teaspoon water
Directions
Rinse and pat each fillet dry with paper towels. Measure the thickness (thickest place) of your fish fillets.
Pre-heat oven to 500 degrees.
Stir together the bread crumbs, corn meal, celery salt, and red pepper. Add the canola oil (or peanut oil) to this mix and blend with a fork. Set aside.
In a small bowl, beat the water and egg white together and then brush one side of each fillet with the egg white. Dip each fillet in the bread crumb mixture on the egg white side.
Spray a baking pan with the cooking spray and place the fillets, crumb side up, in the pan.
Bake, uncovered, for 6-8 minutes for each 1/2" thickness of fish, or, until the fish flakes easily with a fork.
Serve with a lemon wedge on the side.
Reviews
Most Helpful
I used orange roughy - awesome dinner! The fish cooked perfectly. I actually "breaded" the fish and refrigerated it for about 15 minutes before cooking it, as my side dish wasn't cooking fast enough. I'm not sure if this added anything to the recipe or not, but either way, this one is a keeper. Thanks!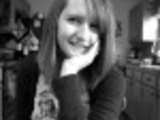 Wonderful recipe. I left out the celery salt and the red pepper. I dipped the entire piece of fish in the egg whites and then into the crumb mixture. Sprayed the baking pan with cooking spary and then I baked it at 450 for 20 minutes and it was perfect.
A very pantry friendly recipe. Like others I used orange roughy and I must say this was
very delicious. This is the first time I tried oven fried fish and I am happy I did!