Healthy Substitute for Cream of Chicken Soup
PaulaG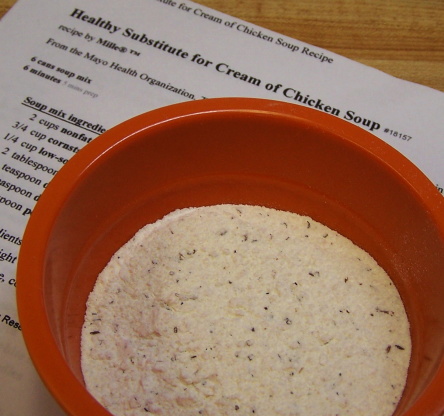 From the Mayo Health Organization. This soup is intended for use in casseroles. It is low in fat and sodium.

I doubled this and it worked out to 13 ziplock baggies with 1/3 cup of mix each. The only thing I did differently is I omitted the chicken bouillon granules at first, and then added 1/2 tsp to each bag after separated. I only did this to further cut down on sodium. I made up a serving today for a casserole and it tasted great! Thanks for such a great and healthy alternative!
Blend ingredients.
Store in an airtight container at room temperature.
When ready to use, combine 1/3 cup soup substitute mix with 1¼ cups water to equal 1 can of soup.