3 Reviews
Soy is usually GMO. Very unhealthy!!!

Very good smoothie! I added 2 packets of Stevia to sweeten it up a bit because I like things sweet. Great recipe.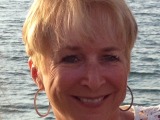 Quick, healthy and delicious! I just dumped them all in the blender without slicing as it did all the work. I think I might have tasted more of the banana as the one I used was large. Nevertheless, we enjoyed it! Thank you!

Healthy Strawberry, Orange, Banana, Soymilk Smoothie