Healthy Strawberry Milkshake
Heydarl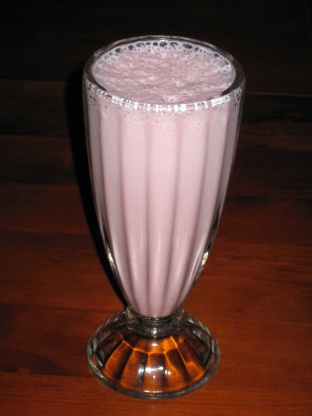 This is a healthy version of a strawberry shake! Adapted from Vegetarian Times magazine. This could be Canadian or acually African too.

This reminds me of when I was young child (ok that was a LONG time ago) and my Grandmother would get her old mixer out, and we would put strawberries and o.J. in to make a delightful "cream-cicle" type of treat on a hot summer afternoon. I used regular ice-cream as my son had eaten all the tofu yesterday. This made nary a difference, as all blended so perfectly together you will buzz like a bee after devouring such a nice treat! Thank you, Sharon! Made for *Everyday is a Holiday* July 2009
Place all ingredients in the blender. Process until smooth anad frothy.
Pour into a tall glass, and drink immediately. Enjoy!