Healthy Soft Chicken Tacos
Prep 10 mins
Cook 10 mins

An easy, super tasty weeknight dinner from Cooking LIght that even toddlers will adore! Can be grilled or seared in a frying pan. The original recipe calls for chicken thigh's. The cabbage is a MUST!
Directions
Prepare grill.
Combine first 4 ingredients in a small bowl; rub spice mixture over chicken.
Place chicken on grill rack coated with cooking spray; grill 10 minutes on each side or until done. Let stand 5 minutes; chop.
Heat tortillas according to package directions. Divide chicken evenly among tortillas; top each tortilla with 2 tablespoons cabbage and 1 teaspoon cheese. Serve with sour cream, if desired.
Reviews
Most Helpful
A very refreshing change from the usual overly-loaded, messy taco. These are clean, crisp from the cabbage and very good! You're right about the cabbage, it's a MUST! I followed this recipe exactly with the exception of using flour tortillas instead of corn. Great lunch today, this will be a regular! Made for New Kids on the Block tag game.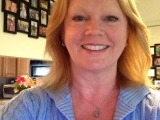 They were amazing! My husband is a big fan of tacos any night, I ask him what he wants for dinner, he says tacos. I've only ever done beef but we are trying to eat healthier and cut out red meat so I tried these and oh my, I'm so glad I did. These will be added to my dinner menu! And would also be great for lunch. I used corn and multigrain tortillas. I would suggest cutting the pieces of chicken up then seasoning them. You get more seasoned chicken that way. But overall amazing recipe and dish!
The seasoning of the chicken is perfect. I sliced a chicken breast and then stirred in the seasoning. And I stir-fried in a pan. We didn't really like the cabbage. Maybe lettuce would be better. Ranch dressing would have been a great addition. Thanks RedVinoGirl :) Made for New Kids on the Block tag game