Healthy Scalloped Potatoes
Pixie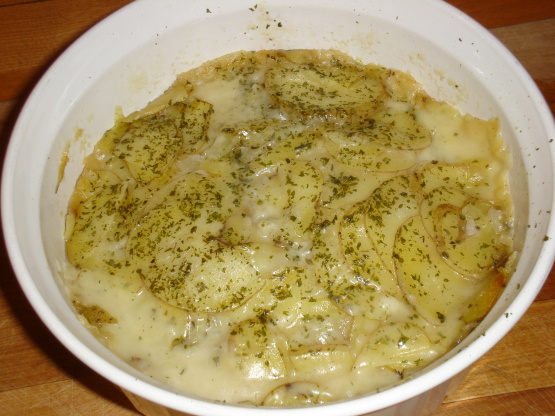 A low-fat, heart healthy version of this traditional comfort food, courtesy of SparkPeople.com.
Layer potatoes and onions in casserole, sprinkling flour and fresh parsley between each layer.
Heat milk and margarine and season with salt and pepper. Pour sauce over all layers.
Bake 1 hour covered at 350°F Remove cover and bake additional 30 minutes.