Plain yogurt adds the creamy texture to the garlic-lemon dressing, tossed with greens and parmesan cheese, then topped with broiled salmon. Times given do not include 30 mins chill time.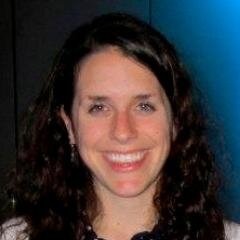 I love, love, loved the creamy/tangy dressing on this salad! It went great alongside the flavors of salmon, parmesan, and olives (I used kalamata). I made this as 1 serving. In cutting down the qty of ingredients, I wasn't able to use my food processor to mix the little amount of dressing, so I decided to just make 4 servings of dressing. This worked out much better. Now I have leftover dressing for salads the rest of the week! I think that the dressing would also be great with shrimp or in a wrap. Thanks Annacia!
In a small saucepan heat olive oil over medium-low heat.
Cook and stir garlic in hot oil for 1 minute or until garlic is lightly golden.
Transfer garlic to a blender container.
Add lemon juice, Worcestershire sauce, mustard, water, and pepper.
Cover; blend until combined.
Reserve 2 tablespoons of garlic mixture; set aside.
Add yogurt to remaining garlic mixture in blender.
Cover and blend until smooth.
Chill until serving time.
Thaw salmon, if frozen.
Rinse salmon; pat dry.
Brush the reserved garlic mixture evenly over salmon.
Cover and chill for 30 minutes.
Spray the unheated rack of a broiler pan with nonstick coating.
Place the salmon on the rack.
Broil 4 to 5 inches from heat for 8 to 12 minutes or until salmon flakes easily when tested with a fork, turning once.
Meanwhile, in a large bowl toss romaine, onion, and Parmesan cheese with the chilled yogurt mixture.
Divide romaine mixture among 4 salad plates. Place one salmon fillet on each salad.
Top with tomatoes and, if desired, olives.