Healthy Salmon Corn Chowder
Prep 15 mins
Cook 25 mins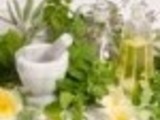 This is creamy good, yet low fat and good for you.This chowder is easy to make and requires only one pot. The salmon comes out tender and sweet. Use your favourite cheese, but gouda is extra special. Add 1/4 tsp Harissa(chili paste) for a special taste sensation.
Directions
Heat the olive oil in a large saucepan over medium heat and sauté the onions, garlic and celery for 3 minutes.
Add the potatoes, carrots, milk, chicken broth and cook stirring occasionally, for 20 minutes.
Add corn last 5 minutes.
Stir cornstarch with water; add to chowder to thicken it.
At this point add salmon and let it poach a few minutes being careful no to overcook it.
Taste and adjust the seasoning.
Serve piping hot in bowls and sprinkle with your favourite cheese.
Most Helpful
My whole family loves this soup, with or without the cheese.
We really enjoyed this soup. It seemed as f it would be undersea stoned but it turned out perfectly. We did add in some shrimp as well as extra veggies. Skipped the cheese since it tasted so great without it. Truly delicious and simple to make.
I tried this recipe and was very happy with it. I used soy milk instead of real milk. I lused vegetable stock instead. I had to stop myself because of the others in the house.