Healthy Roasted Cheerio's
I am a potato chip freak and must enjoy something salty every once in a while. I am pretty well in control of my eating when my brain is engaged. This snack really does help.
3 cups cheerio's toasted oat cereal
1 -2 tablespoon olive oil
1⁄4 cup sliced almonds, raw (optional)
1 pinch Splenda granular (optional)
1⁄4 teaspoon Lawry's Seasoned Salt
1⁄4 teaspoon lawry's garlic salt
Directions
Warm the olive oil in a large skillet. Add the cheerio's and almonds (if desired) and stir often for about 6 - 8 minutes.
Most Helpful
From a fellow "chip freak" I must say this snack is quite addictive! I was going for a savoury flavour so I didn't include the sweetener or the almonds. I made one batch as written, and one batch with the addition of 1 tbsp Worcestershire Sauce and some parmesan cheese. I liked the addition of the Worcestershire but the parmesan didn't stick and instead got overcooked on the bottom of the pan. I am going to try adding other flavours too like chili powder, taco seasoning or ranch seasoning. Thanks for sharing your semi-healthy recipe, it helps me not miss the chips so much while on South Beach Diet. It does remind me a bit of popcorn too.
This was very good. I wasn't really crazy about the seasoning, but I love the basic idea and will try this again with different seasonings. If using the sliced almonds, I would suggest adding them towards the end of cooking since they tended to burn in the 6-8 minute time frame. Thanks for an inspired idea!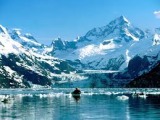 Pretty good. I worked with 2 cups of Cheerios, omitted the almonds and sugar, used the suggested amounts for garlic and seasoning salts. I do think previous reviewer is right about the worcestershire maybe a reduced sodium version. I changed technique a bit--put the seasonings in with the oil as oil heated up. Imagine you could do it in oven also at lower temp. An infused oil like a chili oil would be tasty. Thank you for sharing for a healthy and easy snack.