PaulaG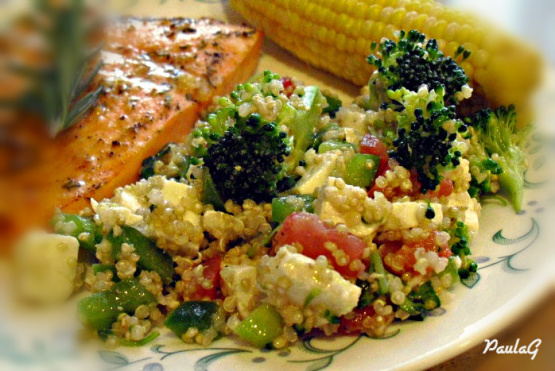 this salad is packed with nutrition and good for a side dish and balanced enough for a main dish.
cook quinoa according to directions on your package (usually 1cup quinoa to 2 cups water).
after quinoa is cooked let cool about 10 minute and mix together the rest of the ingredients. serve chilled.