Healthy Protein Pumpkin Cheesecake
msmia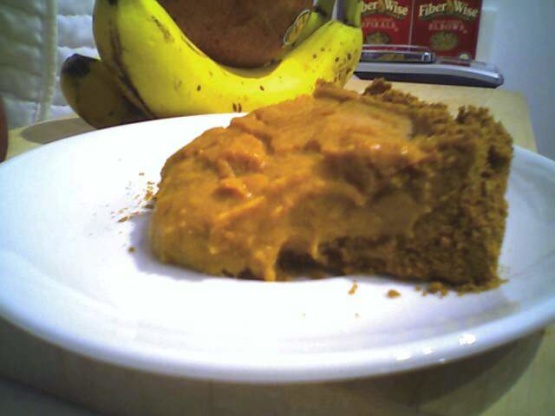 If you love cheesecake and pumpkin pie, you wll love this healthy, high protein version. My whole family loves this one! This is great around the holidays. Who said eating right had to be boring? Make sure you use Pumpkin PUREE, NOT pie filling since that has added sugar.

Top Review by colias
This recipe is from the book Eating for Life and I made it while following Body-for-Life. The flavor is great compared to other foods you eat on this diet, but it is not suitable to serve to dinner guests who aren't watching their weight. Your family will probably eat it, though. The texture is a bit grainy but the flavor is outstanding. I made it without a crust and it turned out fine. I highly recommend it if you are on a diet, since it is both nutritious and flavorful. If you're not on a diet, have real pumpkin pie instead. I love how it tastes for being sugar-free, fat-free, and full of lean protein.
preheat oven to 400f degrees.
in large bowl combine ricotta cheese, pumpkin, maple syrup, splenda, pumpkin pie spice, vanilla, and protein powder. mix well.
pour mixture into pie shell and smooth out with spoon or spatula
bake for 30 to 40 minutes until filling is set.
let cool for 15 minutes. Refrigerate for a least 2 hours before serving.
serve with a tbsp of the cool whip and enjoy!