Healthy Persimmon Cookies Recipe
home728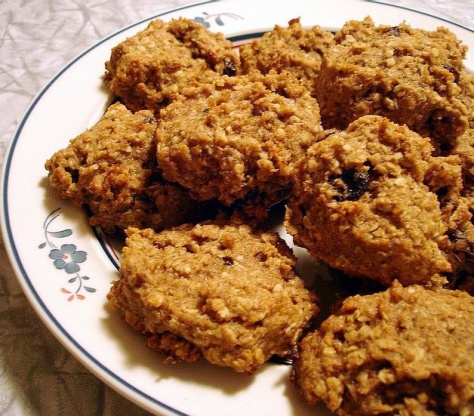 This is a modified recipe of my favorite desert: persimmon cookies. I lowered its fat and sugar content and I increased its fiber, making these cookies an ideal breakfast or snack meal for people who want to enjoy great cookies and still want to live by the rules of a healthy diet. Possible substitutions: Instead of persimmon pulp you can use Organic reduced-sugar Apricot preserve. Instead of sour cream use buttermilk. You can try eliminating the whole grain flour altogether. Once you'll try them you'll get hooked!
Melt butter and mix with brown sugar, pulp, and egg together.
Add salt, vanilla extract and cinnamon, mix well.
Add flour, nuts and raisins and the sourcream, mix well.
Add baking soda, Psyllium fiber and the Quick Oats. Continue mixing.
Add nonfat milk. Mix well.
Spoon drop onto greased cookie sheet and bake at 325°F oven for 20-25 minutes.