Prep 20 mins
Cook 10 mins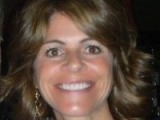 delicious healthy muffins even kids love... these are for those who like hearty, healthy & grainy foods. i prefer to bake them in a muffin top pan to make them more like a healthy cookie. we often substitute and use mini semi sweet morsels or mini m & m's instead of the fruit. adding the chocolate helps to get my husband and son to eat them. they are a tasty way to get your fiber. i hope you enjoy!
Directions
combine ingredients from brown sugar thru powdered milk.
combine: milk, yogurt and egg white.
mix together.
bake 375 degrees for ~20min.
(i undercook them and refrigerate uneaten muffins. then pop one in a toaster even when ready to eat and it cooks through without drying them out).
Most Helpful
Delicious and easy!
I have to give these muffins 5 start for the great taste without any added fat and very high fiber content. I trimmed the sugar way back too by using 1/4 cup of Splenda Brown Blend (thats adds only 2 Tbsp of sugar to the entire recipe!). All I had in the house was lemon yogurt and that was a perfect pairing with the blueberries. Speaking of blueberries I used 2 cups and can't imagine how you'd have any "muffin meat" with 3 cups, lol. They are dense but isn't that what you would expect with the w.w. flour and oat bran? This is a yummy muffin that you really feel good about munching. :D

A very dense muffin, with a unique taste. I used fresh frozen cranberries and they gave it a little bit of a tang. I wish my photo showcased them a little better. Will make frequently, especially trying out different fruits! Thnx for sharing your recipe, Ann. Made for PAC Fall 2009.