Annacia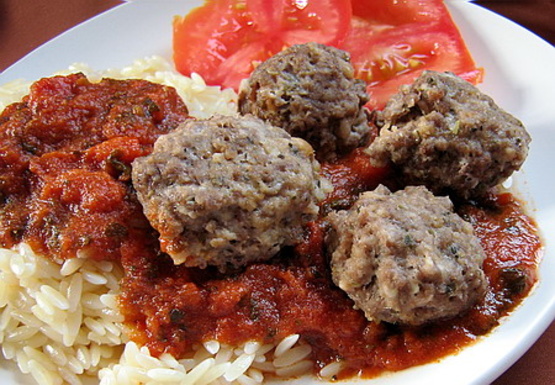 These meat balls go well with the Easy Low-Fat Crockpot Spaghetti Sauce. I cook these in the microwave in a steamer. This way the fat drains off. I usually rinse these a little also. This recipe came out of a want to have spaghetti and meatballs without all of the fat. These balls freeze great.

The meatballs were not as tender as I would have liked, but they tasted great with the sauce I used. We had over spaghetti squash for something different. We enjoyed it and I love the fact that it is low fat. Thank you!
Mix all ingredients together and form into 1 1/2 inch balls.
Put in top of steamer basket.
Put 1/4 cup water in bottom of steamer. Cover and cook 5 to 8 mins on high or until cooked through.
Rinse under HOT water for about 5 minutes.
Use in normal way you would use meatballs.
To freeze, flash freeze meatballs and then place in a freezer bag. Use as many or as few as needed.
Makes about 20 meatballs 3 per serving.