Healthy Herb-Pepper Sirloin Steak
Derf2440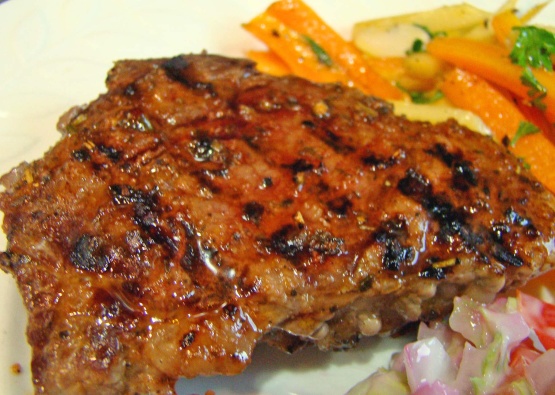 At 146 delicious calories a serving this recipe is not only fast but healthy! The rub really complements the beef without masking it's flavors. Good for cheaper cuts of beef and to cut the calories. From Better Homes and Garden's Editor's pick for top ten Healthy Heart Recipes.
Stir together catsup, black pepper, rosemary, basil, garlic powder, and, if desired, cardamom.
Coat both sides of steak with catsup mixture.
Grill steak on an uncovered grill directly over medium coals for 6 minutes. Turn steak; grill for 8 to 12 minutes more or until desired doneness.
Cut into serving-size pieces. Garnish with fresh rosemary and serve with grilled sweet peppers, if desired.
To grill by indirect heat: Arrange preheated coals around a drip pan in a covered grill. Test for medium heat above pan. Place steak on grill over drip pan. Cover and grill for 20 to 24 minutes or until desired doneness, turning steak once.