Callan54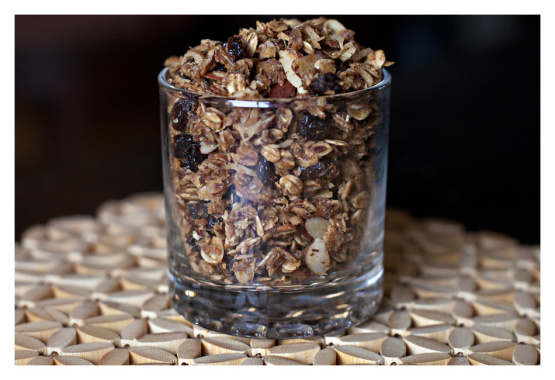 This recipe has been in the making for several months. I have tried a number of combinations and this works best. The sugar and fat have been reduced. I can only get two pans in my oven at a time so the cooking time reflects cooking two at a time.

I've made this recipe 5 or 6 times and still absolutely love it. I feel like I have a good, solid start to the day with just a half cup of this. Lots of good energy. I do leave out the brown sugar as I am trying to reduce sugar in my diet, and the molasses adds tons of flavor. I usually cook it longer than stated to get the right crunch. Thank you!
Preheat oven to 300 degrees.
In a large bowl combine oats, wheat germ, flax seed, coconut, sesame seeds and nuts, mixing well.
In a large saucepan, combine the brown sugar substitute or brown sugar, water, oil, honey, sorghum, salt, cinnamon and vanilla.
Heat until thoroughly mixed; do not boil.
Pour the syrup over dry ingredients and stir until coated well.
Spread into five 13 x 9 inch jelly roll pans.
Bake 20 to 30 minutes, stirring occasionally.
For a crunchier texture, bake an additional 10 to 15 minutes.
Cool mixture and add dried fruit.
Store in airtight container in a cool dry place.
Will keep up to 6 months; but it doens't make it that long in our house.