ImPat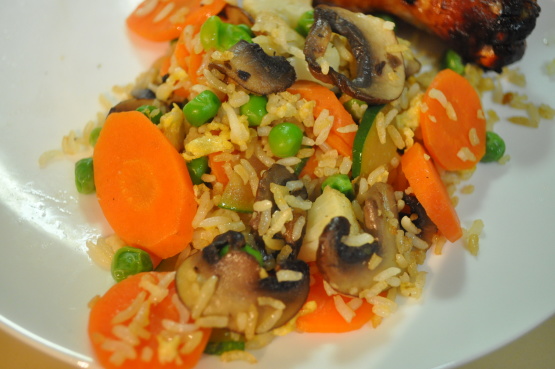 I made this once, hoping to have something light for lunch. Not only was it easy, but it tasted great, and the bulk of the rice kept me full for hours!
Heat 1 tbsp oil in pan and sauté mushrooms until browned.
Remove from heat.
Heat remaining oil in pan and add rice.
Add egg and mix until rice is thoroughly coated with egg.
Cook for 5-10 minutes on high, or until egg is lightly browned.
Combine rice mixture and vegetables in large bowl and stir until vegetables are well mixed.
Add soy sauce to taste and serve.