Kaarin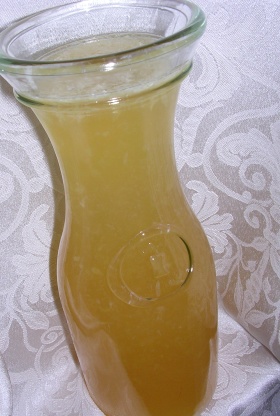 From Racheal Ray's $40 a Day, this is from the Grand Canyon! A lovely drink.

Top Review by Kaarin
Invigorating and refreshing! I was having a blah morning, so made myself some of this energy drink. It really did awaken my senses! I love the fresh lemon, and although I dislike sweetened tea, the splenda in this was just right. I've had 3 servings of this today and would drink more if I hadn't halved the recipe. Thanks so much-I LOVE this!
Bring 1 quart of water to a boil in a saucepan. Place all the tea bags in the hot water.Let the bags steep about 10 minutes. Add the lemon juice to a pitcher. Add the sugar and the remaining water and mix well. Pour the tea into the lemonade mix and stir.
Refrigerate and serve chilled. Enjoy!