Healthy Egg Salad Sandwich
Derf2440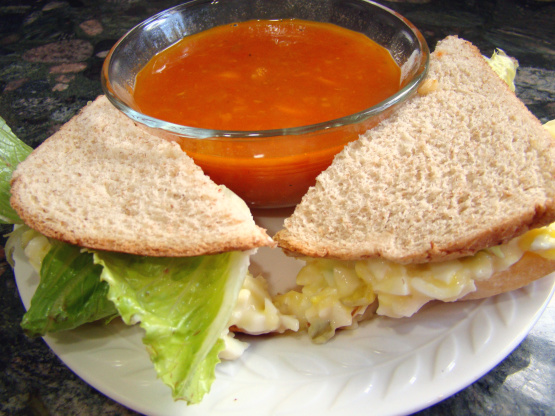 Because it doesn't use mayo, this is a lighter and healthier version of the standard egg salad sandwich, and the mustard and scallion give it a little kick.
2

chopped scallions (white and green parts)

2

tablespoons Dijon mustard

2

pieces lettuce (I prefer romaine)

4

slices whole grain bread, toasted
salt and pepper
With the back of a fork, mash egg yolk with mustard to make a thick paste.
Stir in chopped scallions and chopped egg white. Mix in salt and pepper as desired.
Divide mixture on top of 2 slices of bread.
Top with lettuce leaves, and cover with remaining slices of bread. Makes 2 sandwiches.