Healthy Crispy Fish Sandwich With Pineapple Slaw
Prep 15 mins
Cook 10 mins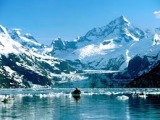 From Eating Well magazine. Crispy fish doesn't have to be deep-fried to be tasty. This is a healthier version with a yummy pineapple slaw. Note: don't used crushed pineapple, it is too small for the slaw. Also, take some help from the grocery store and buy a carrot and cabbage slaw mix. Easy peasy! Our family loved this and will be making it often.
Directions
Whisk mayonnaise, yogurt, vinegar and crushed red pepper to taste in a medium bowl. Add pineapple and coleslaw mix and stir to combine.
Place cornmeal in a shallow dish. Sprinkle both sides of fish with Cajun seasoning and salt. Dredge the fish in the cornmeal.
Heat 2 teaspoons oil in a large nonstick skillet over medium-high heat. Add half the fish and cook until golden, about 2 minutes per side. Transfer to a plate and repeat with the remaining 2 teaspoons oil and fish, adjusting heat as needed to prevent burning.
Top toasted bread with the fish and pineapple slaw to make sandwiches. Serve immediately.
Reviews
Most Helpful
Great fish sandwich! Used cod. Loved the flavour combo. Served with grilled pita breads. Will definitely make again.

Muy bueno! Delicious! Fairly easy to put together. I made coleslaw in morning as we were going to be gone all afternoon. We enjoy a similar entree at Wisdom's in Tumamcacori so knew this would be a hit and it certainly was. Muchas gracias.

So, I'm sick and in the hospital, but my husband has been cooking for the ZWT9 challenges and for himself and our kids. They really enjoyed this meal and he said it was easy to prepare. I will definitely be making this for our family when I get home and recooperated. Thanks LifeIs Good. Made for team Tasty Testers during ZWT9. UPDATE 8/15/13: I made these today for lunch, because I missed out on them when I was sick. My three year old, who normally doesn't like fish kept saying "more sandwich" for like an hour after lunch. This was fairly simple and a healthier lunch alternative. It is sure to be made often here. Thanks LifeIsGood!