Healthy Creamy Parmesan Mashed Potatoes
Boomette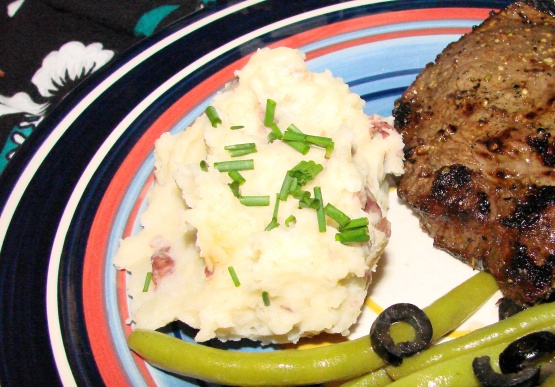 Easy and low fat, this Kraft recipe is a keeper for sure. The red peel adds a nice colour to the dish. This counts as 3 WW points. Enjoy!
Place potatoes in a large saucepan. Add broth; cover. Bring to a boil on high heat; simmer on medium heat 15 minutes, stirring after 8 minutes. Uncover; stir potatoes. Simmer, uncovered for 5 to 6 minutes or until potatoes are tender and most of broth is absorbed.
Add cream cheese spread. Reduce heat to low. Mash potatoes slightly until cream cheese is melted. Add sour cream and Parmesan; mash until potatoes are smooth and heated through.