PaulaG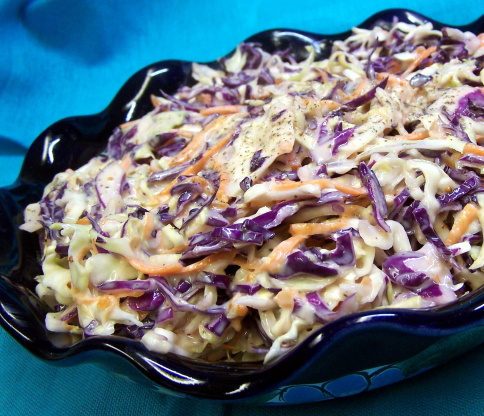 I love cole slaw and enjoy trying new ways to prepare it. This is from the Food Network, and is yummy and easy!
Mix the green and purple cabbage together in a large colander. Salt cabbage generously and put in the sink to drain for about 1 hour. Rinse the cabbage under cold water and pat dry. Mix the carrot in with the cabbage.
Toast the celery seeds in a dry skillet over medium heat; cool. Whisk the mayonnaise, mustard, brown sugar, pineapple juice, buttermilk, celery seeds, 1 teaspoon salt, pepper, to taste, and cayenne in a large bowl. Add the cabbage, tossing to coat. Serve immediately or refrigerate until needed. Enjoy!