David04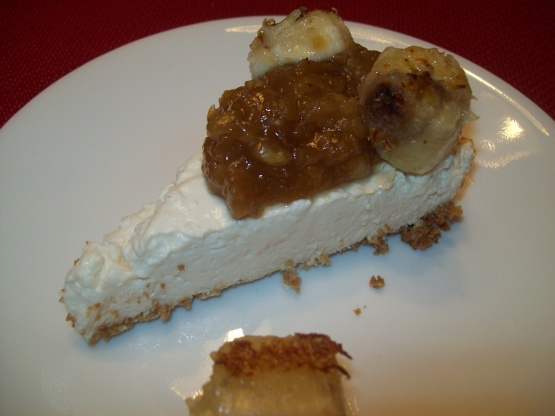 A lower fat alternative but just as tasty and cheesy. Top with cherries or if you want, bananas foster.
Preheat oven to 325°F.
Coat a 9-inch pie pan with cooking spray.'.
Add the cracker crumbs to coat the bottom of the pie pan. Set aside.
Combine cream cheese, Splenda and flour.
Beat with an electric mixer on medium until creamy. Mix in sour cream, egg whites and vanilla and beat until smooth.
Pour on top of graham cracker crumbs.
Bake for 40 minutes.
Place on a rack until cool, then refrigerate for a least 3 hours.
The top tends to crack so you may want to cover with your favorite fruit toppings. ie. Cherries, Bananas Foster or Fat Free Cool Whip.