ImPat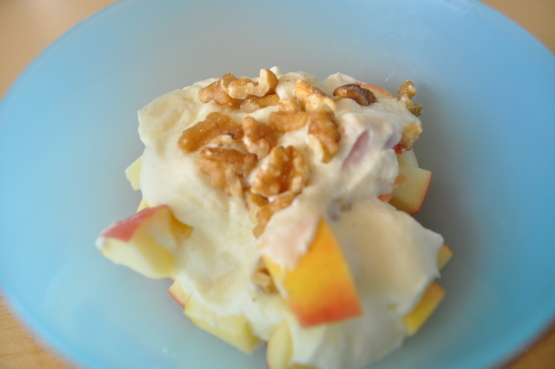 This is a very easy, quick to make breakfast option, which will fill you up til noon and leave you feel healthy and fit. If you like try it with other fruits and yogurt flavours for variation.

Yum! Two servings of this took me less then five minutes to make for Little Miss (DD) and I. I used a delicious red apple, lactose free vanilla yoghurt and flax seeds that have not been grounded. It take us 30 minutes to drive Little Miss to school and Little Miss always has breakfast in the car so it's very transportable meal. I will be making this again. Thank you Lalaloula for a healthy, quick and yummy breakfast.
Place the diced apple in a breakfast bowl. Pour yogurt on top and sprinkle with flax seeds.
Mix and enjoy!