PaulaG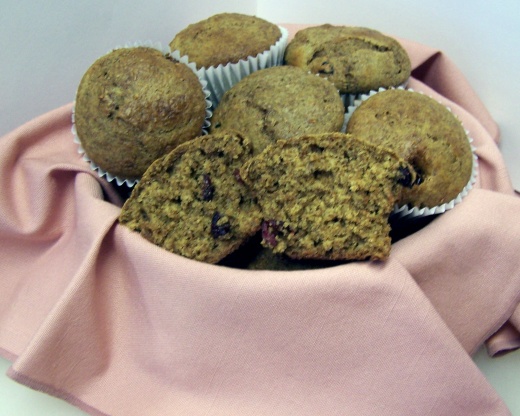 After trying a couple of these muffins, I got the recipe from my friend Judy. It makes a large quantity but the mixture can be kept in the refrigerator for up to a month. That sure makes it easy to have fresh, warm, healthy muffins for brekkie or a snack! Timing doesn't include standing.
Top Review by PaulaG
Since it is just the 2 of us, I cut the recipe in half and got exactly 2 1/2 dozen wonderful muffins. I tossed in dried cranberries instead of the raisins and used Splenda for the white sugar. These are nice and moist, having the right touches of sweetness. I have put them in a freezer bag and will microwave them a few seconds in the mornings and have wonderful hot muffins. Thanks!
Combine brans & wheat germ in a mixing bowl; stir in water & set aside.
Cream sugars with margarine in a very large mixing bowl; beat in molasses & eggs.
Combine buttermilk with remaining ingredients & add to sugar/egg mixture; stir until well blended.
Cover the bowl & allow to stand in the refrigerator for 24 hours.
Spoon into greased or lined muffin tins whenever you want a batch of fresh muffins - at this point, you can add fresh or frozen cranberries, blueberries, raspberries, pieces of banana or apple - use your imagination.
Bake in preheated 350F oven for 22 - 25 minutes.