Healthy Blueberry and Banana Cake
This is based on another recipe which I modified for our taste. It's very moist with a great banana flavour (as long as you use really overripe ones). Because there is not a lot of sugar, most of the sweetness comes from the bananas; it is not intended to be an overly sweet cake so please don't give this recipe a poor review simply because you are expecting it to be sweeter. Having said that, it still makes a really nice afternoon tea while being quite low in saturated fat for a cake and full of fruit. You can try adding more sugar if you like but of course then it won't be as healthy. :)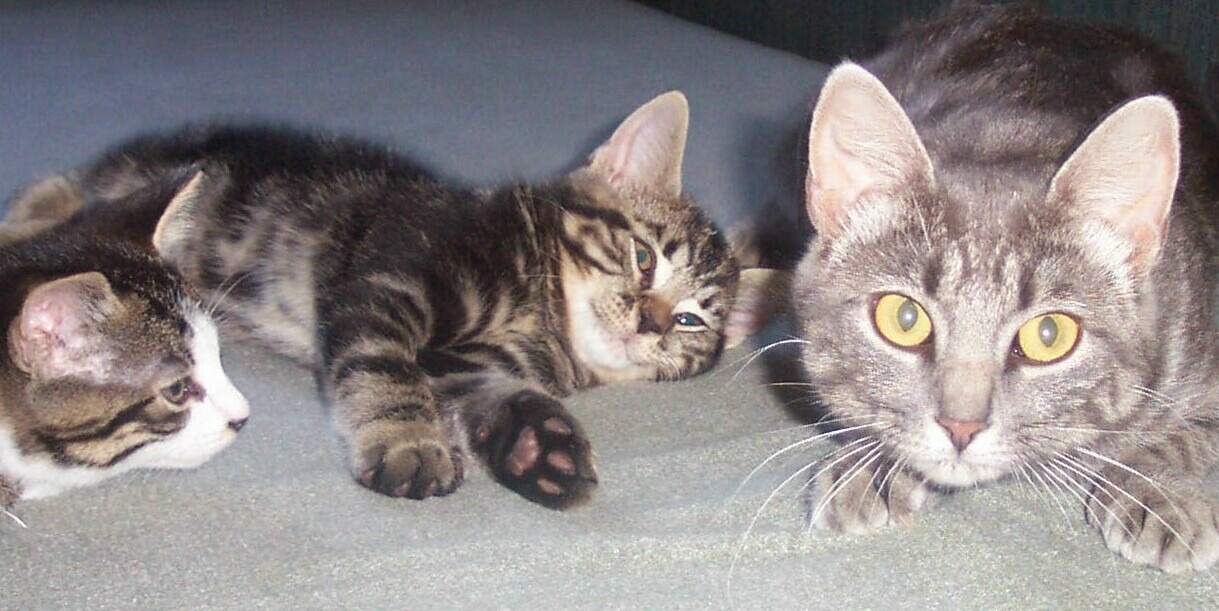 What a lovely blueberry and banana cake. I served this plain with a little icing sugar, it was so tasty. We really enjoyed this lightened version. Not to sweet, just perfect with a cup of tea. The texture was lovely and the flavor was excellent. Thanks for sharing your recipe Sooty Cat. Made for Spring Pac/2012.
Preheat your oven to 180°C Line the bottom of a 20cm deep round cake pan with baking paper, then grease it.
Mash bananas with a fork.
Sift baking powder and flour into a bowl and then stir in the sugar.
Mix the oil (or butter, if using), milk, bananas and eggs in another bowl, then mix with the flour-sugar mixture.
Pour half of the batter into the cake pan, spinkle half the blueberries over the top, then top with the rest of the batter.
Decorate the cake with the remaining blueberries and then bake in the oven for 50-55 minutes.
Allow the cake to cool in the pan for 10-15 minutes, then gently turn out onto a rack to finish cooling.
Serve with sweetened cream or ice cream for a yummy afternoon tea!