Karen..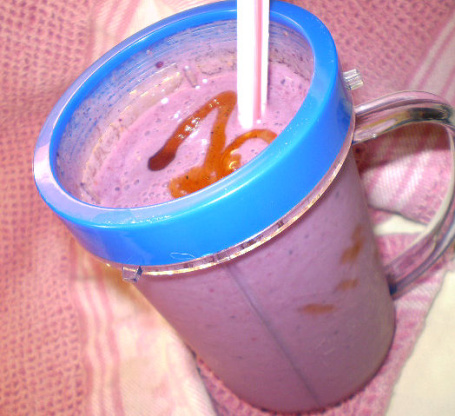 I've not made this, but it looks tasty, healthy and easy, all of which suit me!

I really liked this smoothie...the honey sets it apart from the others I've been trying. I did need to add more honey because my frozen mixed berries (blueberries, raspberries, strawberries & blackberries) weren't very sweet. I definitely suggest using either frozen berries or a frozen banana to make this a frosty treat. Thanks for posting!
Add mixed berries and milk to a blender.
Whiz until the mixture is smooth.
Cut the banana into chunks and add to the berry mix.
Blend again until smooth.
This will help to thicken the mixture.
Add honey to sweeten, if desired.