David04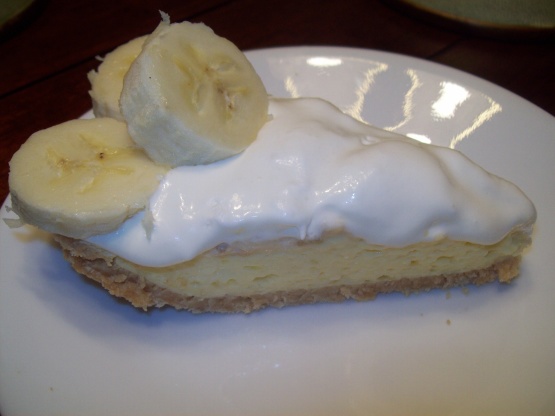 I love Banana Cream Pie. Top this with Fat Free Cool Whip and some banana slices and it is awesome and good for you.
Whisk the pudding mix and ½ cup of the milk until smooth.
Add the room temperature cream cheese and stir until it is lump-free.
Add the remaining milk to the pudding/cream cheese mixture and beat until it is smooth.
Pour the mixture in the pie crust.
Bake at 325F for 35 minutes.
Cover, place your pie into the freezer over night (or a minimum of 2 hours) to allow it to set up.
Optional: Spread fat free cool whip on top before chilling. Serve with sliced bananas.