Healthy Avocado Salad Dressing
Ruby15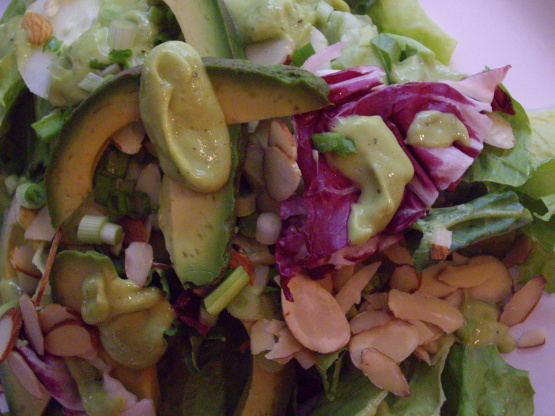 A healthy alternative to oil-based salad dressing that goes well with lettuce and tomato. It can also be used as a sandwich spread in place of mayo or as a dip for veggies.

This is pretty good, though I also added about a half-tsp of chili powder and a dash of red pepper. I like using water to blend it, but I think next time I'd add even just 1 TBSP of light sour cream to perhaps give it a bit of creaminess. I served this over just plain iceberg as a side to tacos recently. Thanks!
Chop avocado and place in a blender.
Add water, lime peel, lime juice, cumin, salt and pepper, green onion, and garlic.
Blend away until smooth.
Adjust seasoning.